The law requires that all food handlers need to be trained according to their food handling work activities. Should an employee achieve a food safety qualification, which is suitable for the work they do, it will assist food business operators in proving that they have displayed due diligence and are therefore compliant in the eyes of the law.
Food Safety Levels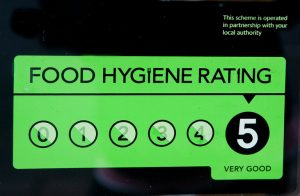 Level 1 – ensures that employees from all food sectors are equipped with a knowledge of basic food hygiene to enable them to produce safe food.
Level 2 – ensures that a food handler is aware of the hazards and controls associated with the types of food they produce.
Level 3 – ensures that supervisors are aware of the legislation applicable to food safety and how to communicate the required standards to employees.
Level 3 Supervising Food Safety
Catering/Retail/Manufacturing

This qualification is aimed at those working in the catering industry who are at, or wish to progress to, a higher or supervisory level.
Course contents include ensuring compliance with food safety legislation, the application and monitoring of good hygiene practice, how to implement food safety management procedures and the application and monitoring of good practice regarding contamination, microbiology and temperature control.
We can deliver a range of our courses at a venue of your choice please call 07570 893984 or email kevin@ptsy.co.uk for more information!