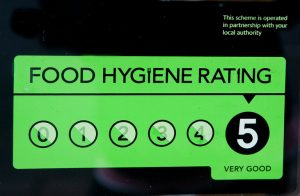 Level 4 Managing Food Safety
The law requires that all food handlers need to be trained according to their food handling work activities. Should an employee achieve a food safety qualification, which is suitable for the work they do, it will assist food business operators in proving that they have displayed due diligence and are therefore compliant in the eyes of the law.
On obtaining a food safety qualification, employees who handle food will gain a firm grasp of the importance of food hygiene and knowledge of the systems, techniques and procedures involved. Furthermore, those individuals that have successfully completed a food hygiene course will have the confidence and expertise to deliver quality food safely to customers.
Our food safety qualifications are intended for anyone working in catering, hospitality or manufacturing settings where food hygiene is essential as food is prepared, cooked, served or produced. Typical environments may include pubs, hotels, restaurants, retail, factories, contract catering, fast-food outlets, hospitals, care and nursing homes, schools, prisons and the armed forces.
Who is this qualification for?
The objective of this qualification is to prepare learners for employment in a catering role, or to support a role in the workplace.
The qualification is intended for those whose job requires them to have some responsibility for food safety. Learners are likely to have management responsibilities for an operational team.
How long will it take?
The total qualification time for this qualification is 60 hours, over 5 days of which 40 are recommended as guided learning hours.
Topics covered
This qualification covers the subject of food hygiene at a suitable depth to ensure learners have a thorough knowledge of hazards and controls; its focus is on the importance of developing, implementing and monitoring food safety procedures.
Assessment Method
This qualification is assessed by multiple-choice and written examination.