Pathways Training is a provider of high quality and affordable courses for the construction industry. Our tutors are some of the finest around, combining years of experience with talented delivery to help learners pass qualifications with ease. Get in touch to find out how we can help professionals to climb the career ladder and businesses to ensure a safe working environment.
Level 1 Health and Safety in a Construction Environment (for CSCS Card application)
In order to work on a UK construction site, you need to study the Construction Skills Certification Scheme and obtain your CSCS Labourer Card (Green Card). This proves that you have all of the training and skills required to safely carry out your duties, as well as giving you the peace of mind that you understand all of the latest government and industry standards.
This is a British Safety Council accredited award that's essential for those who are new to construction, as well as a useful refresher course for anyone who wants to update their existing knowledge.
CSCS Test Training
If you need additional support in order to pass the CSCS course, our tutor will guide you through tips for remembering key facts. Taking part in this extra training can actually save you time and money, with many learners passing first time thanks to expert guidance.
Asbestos Awareness
Covering the risks of working with asbestos, this course has been approved by the Royal Society for the Prevention of Accidents (ROSPA ) to ensure safety in the workplace, which can even save lives thanks to its comprehensive guidance surrounding the material.
The course includes how to recognise asbestos, where it's used, how to minimise risks, and up to date legislation regarding how to work in environments that contain it.
Electrical Safety
Approved by the International Institute of Risk and Safety Management (IIRSM), our Electrical Safety course begins by explaining why electricity is essential to modern society and daily life. Followed by studying its core components, such as voltage, current and resistance, you'll soon understand the basics of working in this industry.
We then move onto the two main types of electricity, look into statistics surrounding UK deaths and accidents, and provide a simple method for remembering all electrical hazards.
The course is as practical as it is informative, as you will also be instructed how to safely help someone that you suspect has received an electrical shock, which could one day save a life.
Fire Safety Awareness
Every business, co-working space and public sector property should have at least one person who knows the ins and outs of fire safety measures and how to manage an evacuation.
This course is ROSPA approved and offers invaluable advice and training, providing everything you need to become a fire marshal. For additional training in this area, please visit our Fire Safety courses.
Working at Height Awareness
Many people are surprised by what constitutes working at height, which is why this ROSPA approved course explains all of the parameters, relevant safety issues, and how to assess and reduce risks through precautions, standards and awareness.
This course only provides employers and employees with an awareness of the subject. If you will be working at height yourself, you will need further practical training. For more information, email info@ptsy.co.uk or call 01482 947245.
Working in a Confined Space Awareness
Approved by the IIRSM, this course covers the definition of working in confined spaces, potential hazards that may arise and how to prevent them, best practice for safe operations, emergency procedures and rescue, and all of the relevant legislation.
This course only provides employers and employees with an awareness of the subject. If you will be working in or around confined spaces, you will need further practical training. For more information, email info@ptsy.co.uk or call 01482 947245.
The tutor
With over forty years of site experience, our lead construction tutor, Derek is an accomplished professional who knows how to help people to understand, memorise and apply core knowledge. As with all of our courses, learners are encouraged to ask questions and start conversations, as we're dedicated to getting you the results you need quickly and effectively.
Blended learning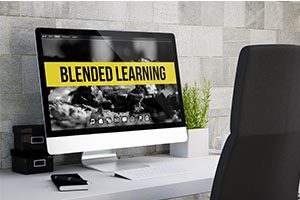 We offer learners and employers the opportunity to save time and money through blended learning. This takes the form of completing a range of accredited courses at home and/or work, then visiting our training centre to take the exam in the presence of an invigilator. A modern and flexible approach, it can halve the time of training compared to the traditional classroom-based arrangement.
We offer blended learning for all of our Construction courses. To find out more, get in touch today at info@ptsy.co.uk or call 01482 947245.
Book Online
November 14 @ 6:00 pm
-
9:30 pm