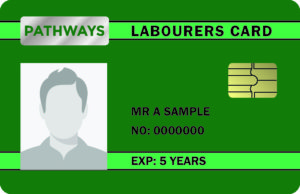 This CSCS Package is for those wishing to gain a CSCS Card.
It is a flexible programme which starts every Monday from our Hull office with the CSCS test taking place on the Friday.
Timetable (All 9.30am until 4.30pm)
Monday: Level 1 Health and Safety in a Construction Environment
Tuesday: CSCS Prepartion
Wednesday/Thursday: CSCS Preparation (if required)
Friday: CSCS Test and card ordering.
It includes:
Level 1 course for CSCS Card – View Here
CSCS Test Preparation
CSCS Test (+ 1 Free Re-Test, if required)
CSCS Card Application Fee
Please note
If we feel you require further learning, you CSCS test will be booked for the following week and further support will be offered!
We're a friendly, supportive and highly focused training company that treats every customer as an individual, so get in touch today and let us know what you need to climb the career ladder or take your business to the next level.