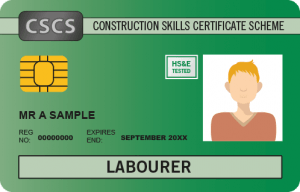 Get your Green CSCS Card in three very simple steps:
Attend our Level 1 Health & Safety Course
This course!
We book your CITB Health & Safety Touch Screen Test


Booked for the week after your course, free re-test included!

We apply for your 5 year green Labourers card.
Usually take 5 to 10 days after your CSCS Test!
Course Information
Let us take the hassle from you applying for your 5 year Labouring Card.
This premium service is delivered every Friday in Hull.
Course Content
Level 1 Health and Safety Course – Info Here
Additional Modules include:

Asbestos Awareness
COSHH
Working at Height

CSCS Touch Test Training
Please Note
Your actual CSCS Test will be booked for the next available time slot the following week, if you would like us to tie it in on the same day as your premium package day, we would require at least 10 days notice, in this situation it is best to call us on 07570 893984 so we can check availability!
We're a friendly, supportive and highly focused training company that treats every customer as an individual, so get in touch today and let us know what you need to climb the career ladder or take your business to the next level.