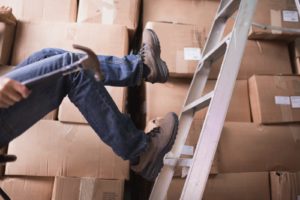 This regulated and nationally recognised qualification has been specifically designed to provide Learners with a greater awareness in the use of ladders, step ladders, harnesses and a variety of other equipment that is used when working at height.
Intended Audience
The Level 2 Award in Working at Height  is ideal for those who work, or are aspiring to work in environments that involve safe working at height, such as:
building and construction workers,
agricultural workers,
factory and warehouse workers,
forestry workers and more
Objective
The objective of the qualification is to benefit Learners by raising awareness in the use of ladders, stepladders, harnesses, and a variety other equipment/principles that are used for working at height.
Learners will focus on the safety considerations, legal obligations, hierarchy of control measures and reporting procedures for defective equipment.
Purpose
The purpose of this qualification is to prepare the Learner for further learning or continuing professional development in the area of working at height.
We're a friendly, supportive and highly focused training company that treats every customer as an individual, so get in touch today and let us know what you need to climb the career ladder or take your business to the next level.