Food Safety courses through Pathways Training are specially created to make subject matter easy to understand, simultaneously providing guidance on how to apply expert knowledge to a range of roles and sectors. Whether you own or work in a restaurant, café, bar, production facility or any other environment that focuses on food, we'll help you to ensure quality, consistency and compliance.
The importance and value of professional training
Whether it's a packaged sandwich from a supermarket, a delicious meal in a stylish restaurant or anything in-between, the public buys food from multiple establishments on a daily basis. With so many standards, guidelines and methodologies to adhere to, British law requires that all food handlers need to be trained in accordance with the particular systems and environments that apply to their role.

That's why our Food Safety courses are accredited through Highfield, the UK's leading supplier of compliance training materials. By acquiring a qualification that's relevant to your job, you assure your employer that you understand the requirements and assist the company in demonstrating due diligence and legal conformity.
Level 1 Food Safety
Taking only four hours yet providing all of the knowledge required for a low-risk role, Level 1 Food Safety is an accredited qualification that's ideal for learning basic food handling procedures. This option is popular with bar workers, waiting staff, health care professionals, kitchen porters and stock/store room staff across a range of sectors.
Level 2 Food Safety
Our flexible Level 2 Food Safety course is an accredited qualification aimed at those who are or aim to become food handlers in the catering industry. The course prepares learners for employment in a catering role, providing in-depth information and support to ensure compliance and safety at all times.
Level 3 Supervising Food Safety
Supervisory roles in the catering industry require additional training and knowledge, so this accredited programme is set over three days and covers a range of topics.
By taking this course, you will learn about compliance with food safety legislation, the application and monitoring of good hygiene practices, how to implement food safety management procedures, and the application and monitoring of good practice regarding contamination, microbiology and temperature control.
The result is a comprehensive and practical understanding of all areas, allowing you to supervise other staff without any concerns regarding industry standards and current laws.
Level 4 Managing Food Safety
A five-day course that's designed for people whose duties involve some responsibility for food safety, this qualification is crucial for management roles and anyone with high responsibility within an operational team.
The subject matter included in this course covers hazards and controls, revolving around a core aim to understand the importance of developing, implementing and monitoring all food safety procedures.
Level 2 HACPP
The Level 2 qualification in Hazard Analysis and Critical Control Points (HACCP) enables workers in a food catering environment and other food handlers to understand all of the relevant standards.
This course is perfect for catering professionals who already work in HACCP catering teams, as well as new learners who want to study the industry and prepare for a new role.
Level 2 Allergen Awareness and Control
A qualification that's approved by Allergy UK as suitable staff training for catering outlets wishing to apply for the Allergy Aware Scheme, this accredited course is intended for food handlers and other staff involved in preparation and service within the catering industry.
Blended learning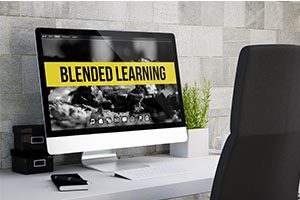 We offer learners and employers the opportunity to save time and money through blended learning. This takes the form of completing a range of accredited courses at home and/or work, then visiting our training centre to take the exam in the presence of an invigilator. A modern and flexible approach, it can halve the time of training compared to the traditional classroom-based arrangement.
We offer blended learning for all of our Food Safety courses. To find out more, get in touch today at info@ptsy.co.uk or call 01482 947245.